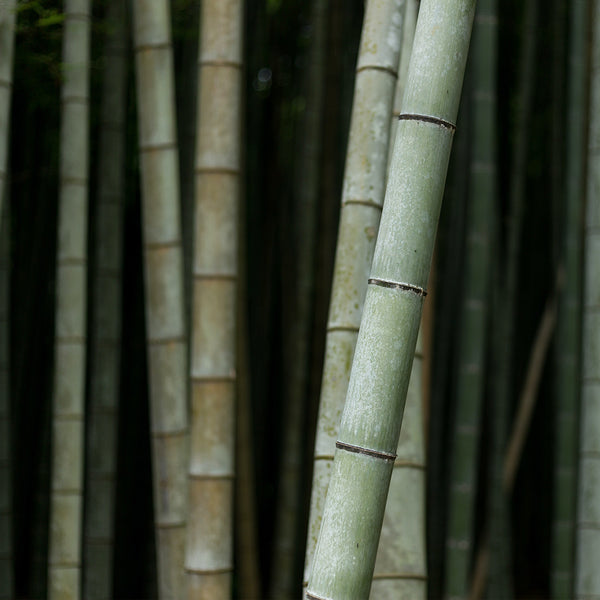 The bamboo plant has a natural defense against bacteria, allowing it to grow without any harmful substances or pesticides
SILKY SOFT AND ANTIBACTERIAL
The clothes provides a silky soft feeling against the skin and have a soothing effect on dry and sensitive skin. The bamboo fibers are unusually soft and make the material both antibacterial and allergy-friendly with a high degree of breathability.
The antibacterial properties are found naturally in the bamboo plant and they contribute to the fact that bamboo can be grown without the use of pesticides.
A huge benefit to everyone, including people with sensitive skin and allergies, as skin irritations are effectively minimized and you can be sure that your body is not exposed to unnecessary chemicals.
BREATHABLE AND ABSORBENT
The breathability allows your skin to breathe through the fabric, which is why bamboo clothing feel incredibly light and airy.
Moisture and sweat are absorbed and reduced faster, leaving the skin dry and comfortable.
For the same reason, our bamboo socks are the perfect solution if you suffer from sweaty or smelly feet.
ELASTIC AND TEMPERATURE REGULATING
The elasticity means that the garments quickly regain their original fit, even after many washes, and therefore the clothes can be used for a very long time without being worn out or losing their shape.
The material is also temperature-regulating, which helps the body to achieve an appropriate temperature regardless of the time of year.
That is why bamboo clothing is perfect in the summer, with its cooling effect. As well as in the winter, helping you keep warm and comfy.

HYPOALLERGENIC

FREE OF CHEMICALS

GREAT FOR SENSITIVE SKIN
COMFORTABLE AND VERSATILE
These valuable and unique properties make bamboo clothing perfect for everyone, young and old.
Everyday clothing with a fantastic fit, just as suitable for work, school, leisure and training as it is for cozy movie nights on the sofa.
The possibilities are endless and the high quality ensures that you always feel comfortable in your clothes without them being too tight or itchy.
MINIMAL ENVIRONMENTAL IMPACT
The clothes are produced according to the Lyocell method, which is the most environmentally friendly production method of bamboo viscose that currently exists.
The Lyocell method ensures a closed cycle, where all residual products from production are recycled.
This ensures as low an environmental impact as possible.
A RESPONSIBLE CHOICE
Certifications such as Oeko-Tex Standard 100 and the forest certification FSC® are your and our guarantee that the clothing has been tested free of harmful chemicals and that the world's forests, wildlife, biodiversity, water environment and forest workers are protected and good conditions are ensured.
Both environmentally and socially in the forests. It provides us peace of mind, and we would like to pass that on to everyone who, like us, chooses to make responsible choices.