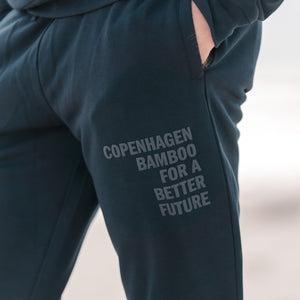 PRODUCTION
The lyocell used in Copenhagen Bamboo clothing is made from bamboo fibers and processed according to the lyocell method, which is a less impactful production method for creating MMCFs – man-made cellulosic fibers. MMCFs is a collective term for cellulose-based materials in which the natural raw material – cellulose (usually wood) – has been chemically processed into MMCF fibers.

Conventional MMCF production has long been heavily criticized, since the production requires toxic chemicals, such as sodium hydroxide and carbon disulfide. These substances pose severe risks of harm, not only to the people working in the production facilities but also to the environment, due to the discharge of contaminated water.

In the lyocell production process, these risks of harmful impact have been mitigated. With the lyocell process, a more environmentally friendly production is achieved because the only necessary chemical is amine oxide, which is a non-toxic solvent. Additionally, production occurs in closed cycles, where 99% of the solvent is reused. This also means significantly less water is required to produce lyocell, and no polluted water ends up in our natural ecosystems.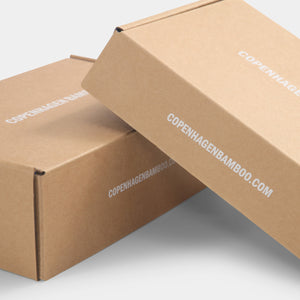 FSC®CERTIFIED LYOCELL
Copenhagen bamboo clothing proudly holds the FSC Mix certification, signifying that its raw materials consist of a blend of bamboo viscose from FSC-certified forestry and other FSC-controlled sources, organic cotton in addition to elastane and polyester. FSC is traditionally most known from paper and furniture products, but they are also collaborating with the apparel industry to ensure that wood-based textile fibers like rayon, viscose, modal, and lyocell originate from responsibly managed forests.

FSC operates based on ten fundamental principles when certifying forests worldwide. These fundamental principles require, among other things, that forest owners adhere to current laws and regulations, never harvest more than nature can reproduce, and protect endangered species, watercourses, and biodiversity. However, a significant part of FSC's work focuses on the social aspect, where basic labor rights, fair wages, good working conditions, gender equality, and the right to collective bargaining are emphasized.

This ensures that workers in certified forests have access to relevant education, fair wages, and employment security concerning both health and safety. The certification also means that forest owners must prioritize local labor and actively contribute to the economic and social well-being of the local community. It also requires that they respect the indigenous people's right to inhabit the forest and use its resources.

The lyocell we incorporate into our garments is both OEKO-Tex Standard 100 and FSC certified.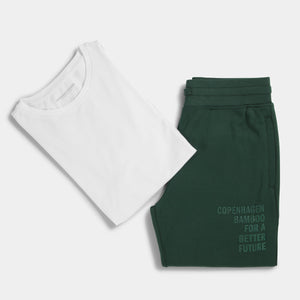 FSC®CERTIFIED PRODUCTS
COPENHAGENBAMBOO.COM HAS AN FSC® PROMOTIONAL LICENSE – FSC® N003469.

This means that we are approved by FSC Denmark to use FSC® trademarks in communication and promotion of FSC labelled products. The FSC label on our products means that they are made from bamboo and wood from FSC® certified forests and other controlled sources.

It is important to us to take care of our forests and keep them full of life so that present and future generations can enjoy them. Our Copenhagen Bamboo collection is FSC® certified. This means that the clothing contains bamboo and wood from responsibly managed FSC® certified forests.

By choosing FSC® certified products, you are helping to take care of the world's forests.