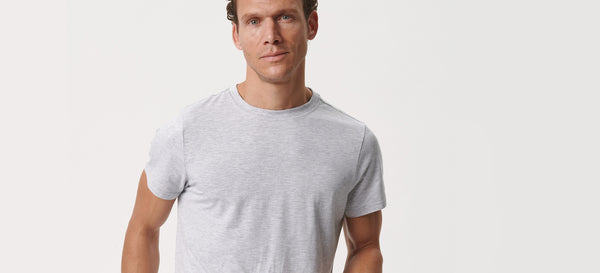 FUNCTIONAL EVERYDAY CLOTHING MAKING A DIFFERENCE BOTH FOR YOU AND OUR ENVIRONMENT
Responsible production
Our clothes are produced in a responsible way, where the use of pesticides, chemicals and artificial irrigation is reduced as far as possible with today's technology.
This is incredibly important to us, as it results in clothes that both make good sense for the planet and for everyone wearing our products.
We are passionate about the environment and durable everyday clothing, and our passion motivates us to always continue our work to find more sensible and more climate-friendly choices.
That's why we sell clothes that are both functional and can be used every day. Clothes that are durable and of such high quality that you can wear them for a very long time, without compromising on design.
Our focus on quality, good features, and design means that you are always guaranteed high comfort, fit and style when you choose to shop with us.
We create clothing you want to wear every single day.
For a better future
We want to help show the way to a better future by being innovative and always looking for new and gentler production methods for manufacturing clothes. Our clothes should give you the opportunity to choose something better for yourself, your family, and our planet.
We want to help reduce overconsumption in the fashion industry by encouraging people to shop for durable and sustainable quality clothes that don't need to be replaced as often.
For us, it's all about making good and active choices in everyday life. Acting responsibly is a choice and we hope that you will join us on our journey for a better future by making an active choice when you buy essential clothing.